ILC Cue - "KABUKI GREAT!!!"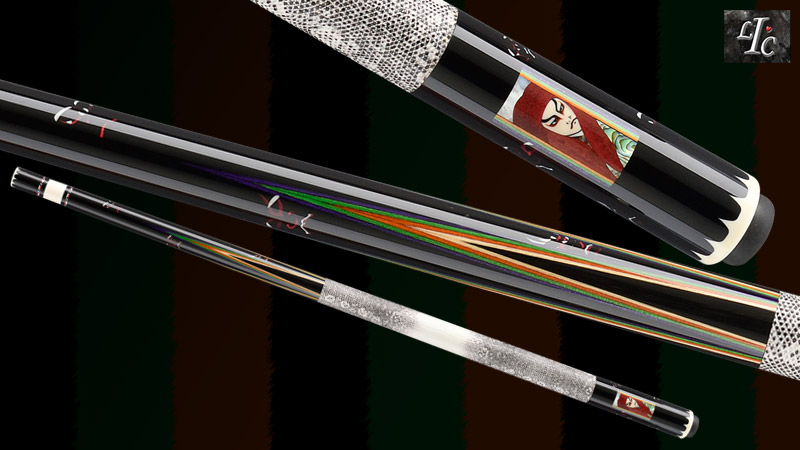 Ivory Free
Weight
19.5 / 19.6 oz
Joint
Flat Face
Pin
3/8-11 St-St Aqume
Type
1Butt 2Shafts
(Canadian Maple Shafts)
Price
¥ 1,944,000
1 of a kind, Designed from KABUKI"AKAEBOSHI", all inlayed by hand. 4 veneers in the points, this color combination, I looked this forearm in my hand, then came up,,,started making my image, and with right materials... again and again. This 4 prongs gave me the curtain of KABUKI, Then I put many old designs of Kabuki faces between the prong also the space of sleeve. I enjoyed this spent for over 1 year, small changing, again and again.